Betting on IEM Katowice 2021 (CSGO)
IEM Katowice 2021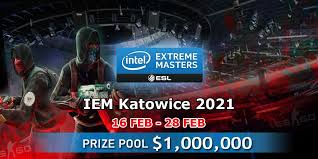 The first big event of the year is the Intel Extreme Masters major, boasting the usual prize pool of $1,000,000. Set to take place between February 16th to February 28th, and inviting the usual 24 teams, competition is starting to look closer than ever and we could be set for some very heated brackets.
Despite the cancellation of the last major 2020 event towards the end of the year, the upcoming IEM tournament seems to be very much on track. Similar can be said for IEM Katowice betting too – with many teams already having been decided, it may be time to bet on IEM Katowice with your favourite team.
Best Betting Sites for IEM Katowice 2021 – CSGO
IEM Katowice Betting Tips
With this year's competition looking so fierce and the first big major prize being available for the year, there's going to be a lot to battle it out for. But who are the favourites going in?
Astralis
will certainly be the odds-on betting favourite for the tournament. The Danes are back in form and looking to recapture their form from the days of past, where they held the number one spot over a number of tournaments. Although they had won Katowice previously in 2019, they would only place 3rd/4th last year, but coming off of some big recent wins, they're looking good. With recent successes against some of the top contenders at IEM in NaVi and Vitality at the IEM Global Challenge 2020, this will certainly inspire some confidence moving forwards, and will give spectators the confidence that Astralis remain on top.
NaVi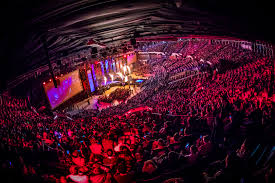 The 2020 favourites certainly can't be ruled out either and always put up some very strong performances. Whilst never really being one of the big CSGO betting favourites, they're always a strong contender in knockout stages and reliably make it towards the top spots. But can they reclaim the Katowice trophy this year? With their standout player in Simple taking a number of MVPs at major events too, many will be looking for another set of huge performances to help take NaVi straight to the finals, and hopefully capture a win.
Vitality
Having their first big victory as a team this year since the current roster got together, Vitality have been looking very impressive. Sporting a refreshed six-man roster and currently sitting as the 2nd ranked team in the world, the French superstars can't be overlooked. The star player Zywoo has been looking incredible too and after winning the breakout player of the year for 2019, and showing that he's one of the best players in the world in 2020, their recent big win will certainly inspire some more big performances from him. Vitality will rely on his strong performances, particularly now he can focus on his passion of playing the rifle, without needing to rely on the AWP so much.
Previous major champs
Any of the previous major champs also have to be considered here. Whilst many may be out of their prime, they've shown their ability to win a major before and can certainly do so again. Keep an eye out for the teams that may not be at the top of the rankings but can certainly compete when it matters.
Especially for the first event of the year, however, it's hard to rule out any of the top teams that make it to the event. A small player break may have had an impact on performance for some and other teams may be a little out of practice. Follow your heart and show the support for your favourite team at the event!
CSGO Betting, and Special Types of CSGO Betting
Whether it's the high octane, fast paced action on an eco-push, or the slow methodical timed rounds that have us on the edge of our seats, Counter-Strike has always served as a brilliant spectator game and a brilliant spectator sport. Being the first of the big three to make space for an online esports betting environment, CSGO betting is bigger than it has ever been.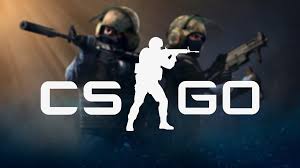 With a growing number of ways to bet across the best esports betting sites available, finding your start in CSGO betting is easier and safer than ever before, and with a packed roster of events on the horizon, it'll be an exciting year.
CSGO betting also features a number of well-known betting markets, as well as some more unique options to both Counter-Strike and FPS games in general. Some of these include:
Group winner
As with more traditional options, for the group stages of the tournament, odds are offered on the winner of each group individual or even teams that have been able to keep a clean sheet in their group.
Win/Draw
A standard bet on the winner of a specific match, or if the game will go to a draw. There are also often betting markets for whether or not a game will go in to overtime, and how many overtime rounds may be played, but typically offered towards the knockout stages, also known as the total rounds betting market.
The special betting markets can be much more exciting for CSGO in the longer matchups, particularly where best of five games are played.
Map Betting
This market allows punters to bet on which team will perform better on a certain map, whether this be a win/draw, or even further stats such as player performance, player frags, or player ADS.
Pistol Round/Knife Round/First Blood
Knife round markets are becoming less common but are still a feature for many games, given the side the team starts on is now determined by a veto these are less common but certainly exciting where they can still be found. First blood, or the first kill of the round, and pistol round markets are still very popular however, and with pistol rounds often determining the early game pace of a match, can be a very pivotal part of the game.
Top Fragger/MVP
In the early stages, top fragger markets are a great indicator of solo player performance, particularly for the star players who are known for carrying their teams and the big standout players often capture great odds. As the tournament progresses, MVP markets also open up for betting on who can take home the coveted MVP title for an event. Given the award is often tied to stats such as fragging and round based performance, following top player stats throughout an event can certainly lend some insight in to who may be most likely to take home the MVP title, or even show those who may not be a standout player but contributing in other meaningful ways.