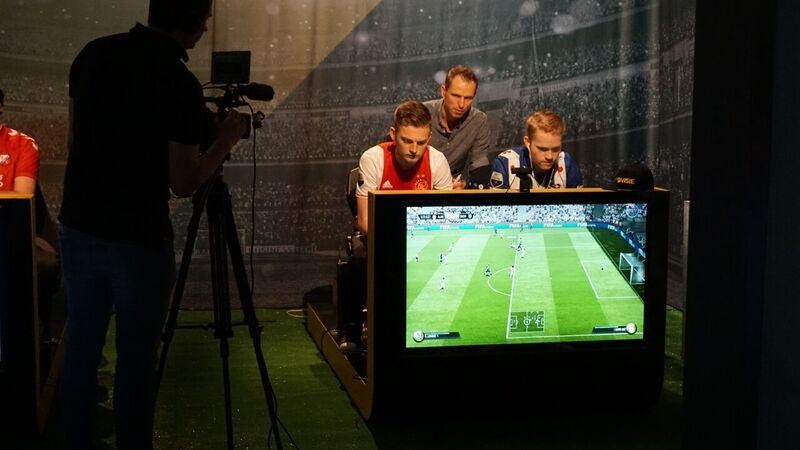 Heracles Almelo brings in one of the best FIFA players in the world with Cosimo Guarnieri.
Dutch football club Heracles Almelo managed to bring in Cosimo Guarnieri, who is 7th in the European list of the Global Series-ranking from FIFA.
This will mean Heracles can count on the 2nd best player in KPN eDivisie on paper, with Vitesse player Levi de Weerd 3rd on the European list.
Guarnieri debuted against Ajax, the reigning champion and as always one of the favourites for the title with Dani Hagebeuk and Tjardo Paliama. Heracles Almelo sat in 14th place with only 5 points collected in 6 matches before bringing in Guarnieri. His addition certainly helped, as Heracles managed to gain another valuable point against a tough opponent, now with 6 points from 7 encounters.
$2 Million Call of Duty: Mobile 2021 World Championship announced.
A 2.000.000 $ Call of Duty: Mobile 2021 World Championship series has been announced. Sony is the main sponsor for this event, and the company's latest Xperia 1 III smartphone will be available at the world championship for the gamers to compete on.
Activision, the games publisher, released the details and rules to qualify on their website. The tournament is set to be streamed via a dedicated Call of Duty: Mobile YouTube channel. As per usual there is an age requirement of 18 years or older to take part in the tournament. Minimal skill requirement is at least level 10 in Call of Duty: Mobile.
Teams that achieve the top spots in numerous in-game events or Ranked Multiplayer matches, will qualify for reginal playoffs. The winning team of each regional playoff will then qualify for the Call of Duty Mobile 2021 World Championship.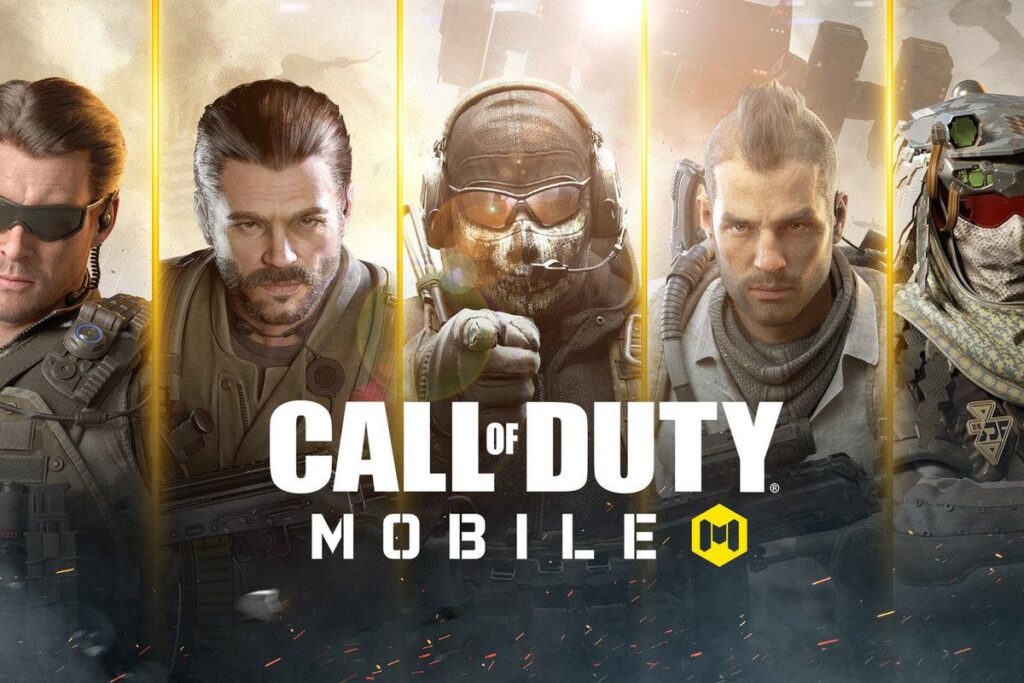 Dutch football club Cambuur Leeuwarden wins Rocket League title and gets to play FC Barcelona's RL team.
Cambuur Leeuwarden won the third periodic title in the Keuken Kampioen Divisie Rocket League-competition. The Keuken Kampioen Divisie is the second highest Dutch football division, right behind Eredivisie, and serves as a promotion opportunity for clubs to reach the highest level. While Eredivisie has Edivisie, a FIFA21 competition, KKD has their own Rocket League competition, with the full official title Keuken Kampioen Divisie Esports Predator Fan Competitie.
Professional Dutch football club Cambuur Leeuwarden managed to best NAC Breda in the grand final of the competition, making them back to back periodic champions after Go Ahead Eagles took the first title this season. In the semi finals they disposed of FC Den Bosch in convincing fashion by winning 3-0, the same score they managed against losing finalist NAC.
The 6 clubs who qualified for the title playoffs this time were; FC Volendam, Excelsior, Cambuur Leeuwarden, FC Den Bosch, NAC Breda and Telstar.
Cambuur got to play a huge showmatch against the esports-team of FC Barcelona. FC Barcelona lays in the highest competition in the world, the Rocket League Championship Series, or as everyone knows it the RLCS. Cambuur did not manage to win, but at least scored some great goals and made a few of the matches exciting to watch. If you would like to see the match, it's still available on the YouTube channel of Inside Esports.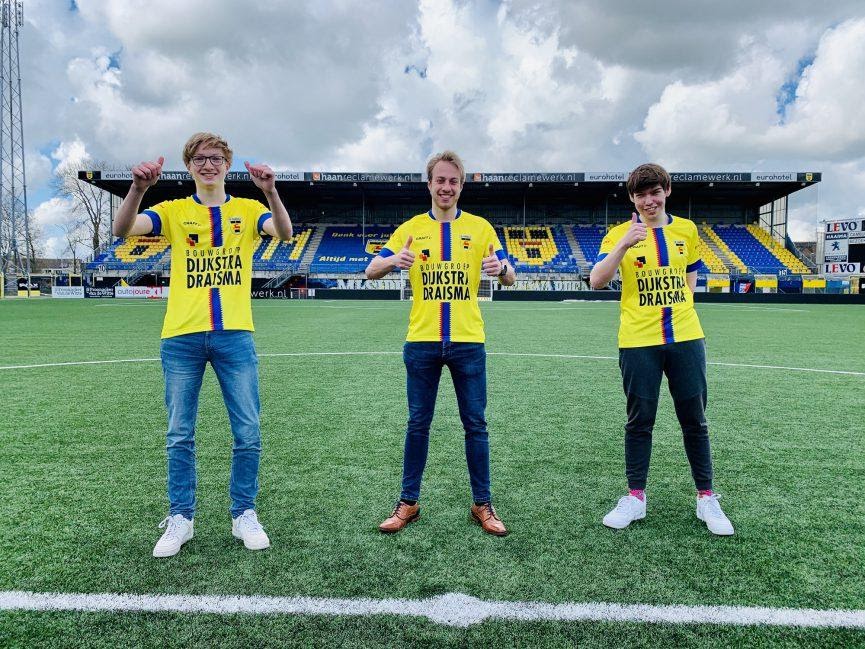 EA announces Apex Legends Mobile.
Electronic Arts has announced their Apex Legends Mobile, a title played on cell phone. It's big brother has an esports season that will dish out 1.000.000 $ this year alone. Regional beta tests of the mobile version of the game are set to take place this month.
For now, Apex Legends Mobile will only be supporting Android devices. Apex Legends Mobile will not share cross-platform capabilities. The game will be free-to-play.
British Esports Association calls for disability gaming tournaments.
The British Esports Association as called out for gaming tournaments to be held exclusively for players with disabilities, as it is very hard or even impossible for them to compete in general gaming tournaments.
This year Association of Colleges held their annual FIFA Cup, which still runs until May, and it included three disabled gamers. This caught the attention of the BEA, who now want to push for wider accessibility for disabled gamers. In order to achieve their goal they call on some of the big names in the technology industry to help make it happen.
On of the three players in the FIFA cup, Daniel, has limited mobility in his hands and arms, but managed to take part thanks to adapted technology developed by Microsoft. Their Xbox Adaptive Controller has various switches he can control from the chair he uses everyday. Other players in the tournament weren't even aware of his disability. Still, Daniel explained it was too hard to compete at fully able gamers, and he would love to play against other disabled gamers in order to level the playing field.
Jailtime awaits high level FIFA players from Mexico.
In Mexico a couple of well-known FIFA21 players and YouTubers, Christian Alberto Nieva Gómez and Rubén Morales Zerecero, posed as elders to apply for the vaccine against COVID-19. The cheating attempt resulted in jail time, with the time yet to be determined for both players.
Claudia Sheinbaum, head of government of Mexico City, confirmed the arrest of the 35 and 31 year old fifa players. The players were discovered trying to deceive health personnel and authorities in charge of the vaccination campaign in Mexico on March 27 at the Center for Higher Studies in Health Sciences. Both presented falsified documentation to impersonate people over 60 years of age and had dressed as such, as well as using a wheelchair to make it seem as though they were actually old people.
Accusations against the players included identity theft and forgery or alteration and improper use of documents. Usually, the falsification of public documents is punishable by 4 to 8 years in prison, while identity theft is punishable by up to 9 years in prison.
Whether this was a joke to try and gain extra exposure and fame or an attempt they were documenting for their YouTube content is yet unclear. It could also be the case the players wanted to make sure they would be able to travel whenever official offline esports events featuring FIFA21 are to be held again, with EAsports FIFA eChampions League and such events at the horizon near the end of this summer.