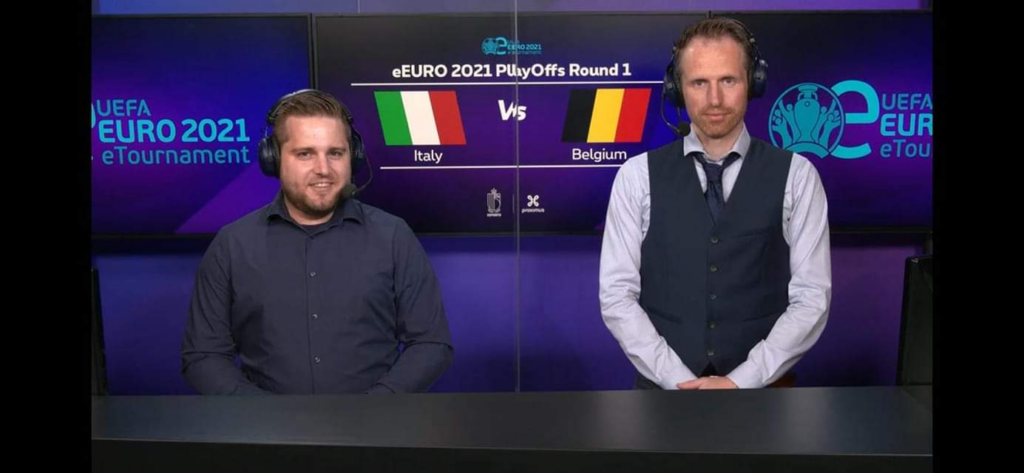 Second round of eEuro2021 playoffs to take place.
This week 10 hopeful countries delivered spectacle in their quest for a spot at the final stage of eEuro2021, where 16 countries will do battle in London for a 100.000 $ prize purse. UEFA organises their tournament with Konami, and while 50 countries started the group stage only 16 will be in contention at the start of July.
After the 10 first placed countries in the group qualified directly for eEuro2021 finals in April, with the likes of Greece, Portugal, Israel, Spain and France making a solid impact, the 10 numbers 2 had to play again in May in hopes of securing a spot at the finals. The teams have just played their first round of matches, and will see their quest concluded at the 17th of May, with the likes of Germany and Italy topping their respective groups.
For Italy a first place was to be expected, and Turkey with Galatasaray esporter Mücahit 'Mucahit21' Sevimli behind the wheel is no surprise either in second place. Belgium is on the third place which will also see them qualify if they hold on to that spot, as both groups will see the top 3 teams continue to the final playing day. Our resident PES expert René Treur predicted the exact out come of group B before the matches started on national Belgian TV last week.
Group A has a slight surprise in store though, as Treur predicted the Netherlands and Russia to top the group, with Germany fighting Luxembourg for third place and winning the 3rd starting berth in the end. The 2nd round of matches may still make this happen, as the amount of points between the teams is very low, and balances could easily shift.
The standings right now look as follows;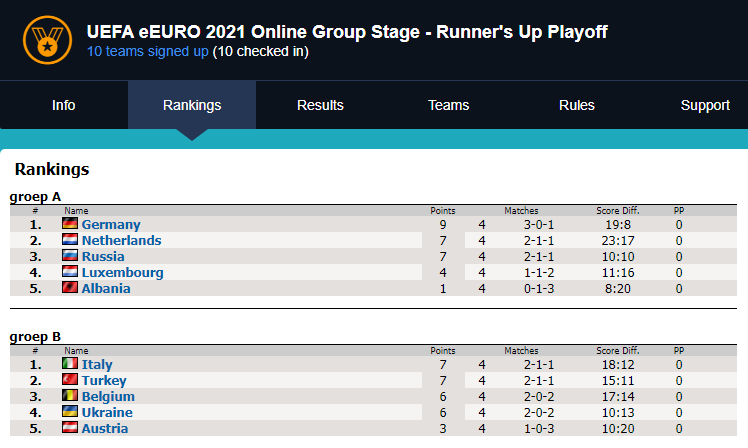 Be sure to follow the action as it unfolds on the UEFA and ESL twitch channels, or check out the live results on their website. Monday 17th of May will decide which teams complete the top16, and the 9th and 10th of July will see a live event, Covid permit, at Wembley, which is also the venue of the Uefa Euro2021 grand final a day later.
Natus Vincere win DreamHack Masters Spring 2021
DreamHack Masters Spring 2021 finals have concluded, with NaVi taking home the victory as well as 100.000 $, after a 3-0 win against Gambit in the grand final. Aleksandr 's1mple' Kostyliev once again took the MVP title in the Counter-Strike: Global Offensive tournament.
The team not only earned $100,000 in prize money, but they also gathered 1000 ESL Pro Tour points which helps them closer to qualification for the Intel Extreme Masters Cologne tournament taking place in July. Despite s1mple having claimed MVP honours before at DH Masters for the 2018 Marseille edition, it is NaVi's first DH Masters title. Back in 2018 his heroics were not enough against a red hot Danish powerhouse Astralis in the grand finals.
Astralis this time had to make do with the 10.000 $ 5-6th place, as they were eliminated by G2. G2 ended up in 3-4th together with Heroic, the other Danish top CS:GO team. Both took 20.000 $ for their troubles, while losing finalist Gambit bagged 42.000 $. The Brazilians of Furia rounded out the top 6.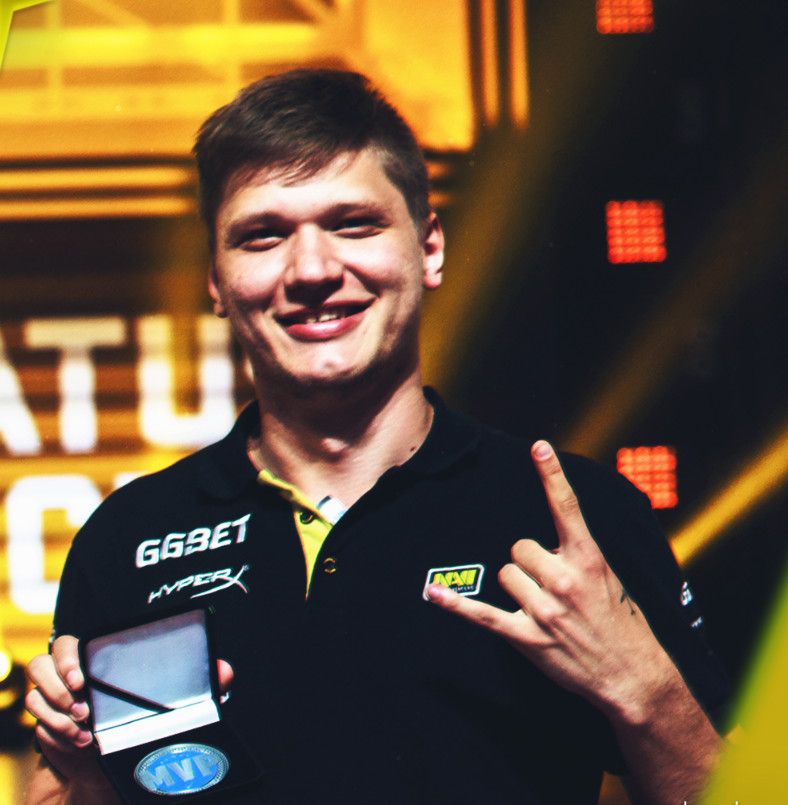 NaVi will next be seen in action in the Epic CIS League Spring 2021 as well as BLAST Premier: Spring Finals 2021.
Uefa eChampions League FIFA21 with 280.000 $ up for grabs
A 280.000 $ event will take place at the end of may, featuring EAsports' FIFA21, called the eChampions League. The event is the follow-up of the massive success of the eChampions League invitational 2020, back when 8 top players competed for a 100.000 $ prize purse and Donovan 'Tekkz' Hunt came out on top.
eCL kicked off with the online qualifiers in February, followed by a knockout stage at the start of May. The Finals will be played and broadcasted on May 28th. Two players from MKers, HHezerS and Oliboli, have qualified for the lower bracket semi finals. The Italian and Swede have yet to find out their opponent. The winner bracket final will be played by Englishman EthxnH and OliverPN from Denmark.
The eCL Finals are set to be broadcasted on twitch.tv/easportsfifa and youtube.com/UEFATV, as well as several TV stations such as Proximus providing a live broadcast for their nation at the 28th of May. Our very own writer Treur will once again travel to Brussels to be part of the live TV commentary crew.
Team Vitality joins forces with Racing Club de Strasbourg Alsace and appoint Former adidas Managing Director Co-CEO.
French football club Racing Club de Strasbourg Alsace joined forces with esports organisation Team Vitality to compete in the FIFA 21 eLigue 1.
Former EAsports FIFA world champion Corentin 'RocKy' Chevrey and Dylan 'Dylo' Gozuacik were taken on board as players.
Shortly before, Team Vitality had hired former Adidas Managing Director Guillaume de Monplanet as its new managing director and co-CEO. The team wished to leverage his experience in the sports and lifestyle industry with talk of a global expansion.
At the end 2020 Team Vitality had already made waves by hiring former Paris Saint-Germain general manager Bruno Martini to serve as its esports general manager. They also went across the French border by taking in a gamer division in India, signing multiple esporters and content creators.
Team Vitality made their mark on the international esports scene shortly after their inception in 2013, mainly known for their toplevel Counter-Strike Global Offensive teams and FIFA players, but active in multiple games. Halveway 2018 they acquired a CS:GO team, since then they raked in almost 2.000.000 $ worth of prizemoney in CS:GO alone.