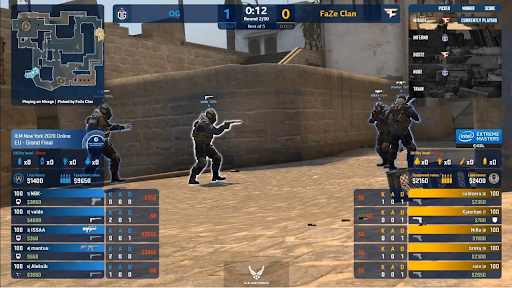 FazeClan wins IEM New York versus OG in dominating fashion.
FazeClan played their first event with former Astralis talent Markus "Kjaerbye" Kjaerbye, and fueled by a confident Nikola NiKo Kovač managed a strong 3-0 victory over OG. FaZe took down Team Vitality in the Semi Finals and OG in the grand final to claim the title and 70.000 $. This is their first win since BLAST Pro Series Copenhagen back in 2019, despite having some impressive showings since.
OG will take 30.000 $ after their first grand final, and should not be disheartened as their class showed throughout the tournament but also the final. On Mirage, Faze their map pick, they ran out 6-1 in the first halve but saw Faze peg them back in time for a 15-15 score and overtime. It took Faze two overtimes to finally claim this first map, despite Marcelo "Coldzera" David struggling to find form in the B bombsite defense for Faze.
Inferno saw David back in top shape especially in the A bombsite defense, Faze took it 16-5. Dust2 was again a tougher affair, but finally AleksiB and his teammates fell 16-11.

Team SoloMid loses all six games at Worlds 2020.
Former world champion League of Legends, Team SoloMid or TSM in short, did not manage to win a single game at this year's League of Legends World Championship. Coming in fresh off of their LCS victory, TSM was expected by many to make an impact at Worlds 2020.
TSM lost their sixth game Saturday at the World Championship to Chinese side LGD Gaming, and will bow out of the tournament with many things to discuss. Going into the match there was nothing to play for for both TSM and LGD. After losing to Fnatic it was clear TSM would not proceed any further in the tournament.
Seeing TSM not make an impact at this tournament at all is quite unique. It would be good to point out however, that the group TSM got placed in had three amazing teams and could surely be dubbed the group of death. TSM never found the right gear and could not build on their great LCS performance.
Read more about their LCS win in the article written by my Best Esports Betting colleague Kyle Jackson here :
TSM Recapture LCS Title
In a series marred with technical issues, TSM have been able to capture their first LCS title since the 2017 summer split after what many have considered to be quite a rocky season, or few seasons for the previously very dominant team. The best-of-five series against Flyquest, who had previously …
More Iesf World Cup Israel PES players qualified.
After a slew of new contestants last week, things are shaping up for a massive European regional qualifier for the PES IESF World Cup this December. Slowly coming to rest, we still get new qualified contestants trickling in, like the man who could be a crowd favourite come December. As the World Cup will be played in Eilat, Israel, 18 year old Orel Daniel will more than ever be hoping to make his way through the European regional finals to reach the World Cup in his home country.
Daniel is a professional PES Player for MD9 esports, and multiple Israeli PES Champion. Just this year he managed an impressive top eight finish at the eEURO2020 Finals.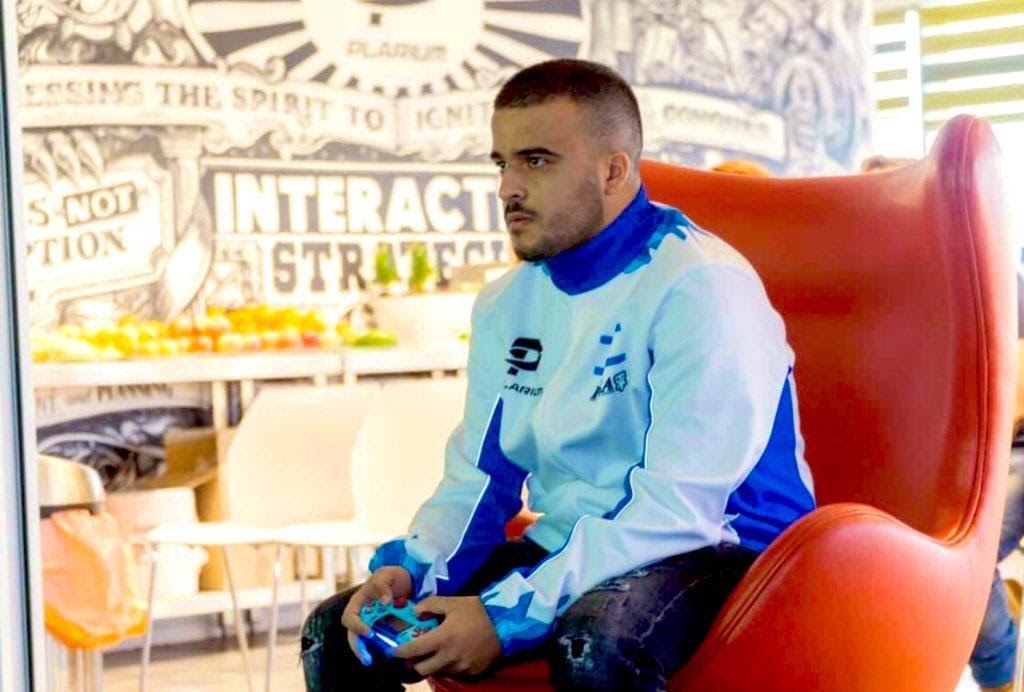 FIFA21 receives mixed reviews, FIFA player transfers.

While eDivisie is expected to start soon, with more transfers announced this week I will be keeping a close eye on FIFA21. Expect a thorough review of the game on this website soon.
In the meantime professional Dutch football club Ado den Haag announced their roster for the 2020/2021 eDivisie season. Rick Dame was announced as their new player, while the 17 year old talent will be accompanied by eDivisie veteran Danny Hazebroek, who will stay in the now familiar yellow green jersey. Hazebroek played eDivisie season one back in 2017 for Excelsior, after which he made a transfer to FC Utrecht. Last year was his third season of eDivisie and he played for Ado den Haag, for whom he will once again compete this year.
Hazebroek will be expected to show Dame the ropes, as the 17 year old will be making his debut at the highest Dutch fifa level. Dame also announced to sign for Team Thrill, the FIFA squad of Dutch esports organisation Home of Esports, which also houses reighning Dutch champion Tony Kok and his coach Stefan Vellinga, both still with PEC Zwolle. With such experienced players and coaches surrounding him I expect Dame's development to skyrocket, and I am intrigued to see what he can do in his first season of professional FIFA.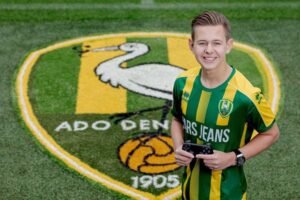 This means that Jens van de Flier will leave Ado den Haag, or at least not be an active player for them this season, and a look at his Instagram page confirmed, as in his most recent message he thanks Ado den Haag and Danny Hazebroek. "I will be eternally gratefull for the way Ado has treated me, and would like to especially thank my teammate Danny Hazebroek" said the young player. It is unclear whether we will see van de Flier back in eDivisie at this moment, as he is currently not yet tied with a new organisation or club.