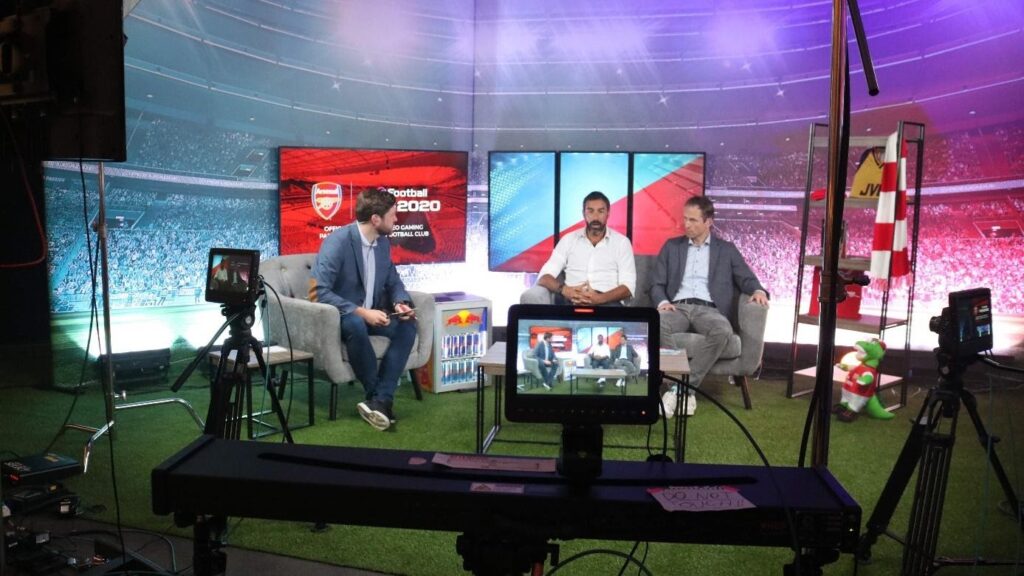 Falcaovscr7 crowns himself Luxembourg contender for Iesf WC Eilat, Israel.
Saturday the 26th of September we saw another contender for the title Iesf World Champion PES emerge. After Dutchman Johnny Beumer and Portuguese former World Champion Christopher Maduro Morais the third man to qualify is the champion of Luxembourg, Claudio "Falcaovscr7" Matos.
Lesf (Luxembourg Esports Federation) organized the grand final, where players like Quentin Shadow vande Wattyne showed what they are capable of. 27 year old Matos, who lives in the Luxembourg capital, was the strongest among the qualified 16 online contenders. In the best of three grand final he won 2-1 against Marco "Golf_racer" Amelia, who was the Luxembourg representative earlier this year for Uefa and Konami's eEuro2020 collaboration.
His biggest hobby is Football, and as the Youth Coordinator of Jeunesse Junglinster as well as their U15 Coach, a lot of time is spent on the actual football pitch. While his goal is to sign in a professional club and live just from football, esports is also something he spends quite some time on.
After playing FIFA for a while and winning some prizes, such as the official "Taça Allianz" in Portugal with his old Club Sc Braga on Pro Clubs mode, Matos gave his old love PES a chance again these last two years. PES 2019 convinced him to make the switch and PES 2020 already saw him winning the chance to represent Luxembourg at Iesf.

EA sports announce FIFA 21 Global Series.
EA Sports has announced the FIFA 21 Global Series!
The FIFA eWorld Cup preseason starts October 3rd-5th with the Twitch Rivals Preseason Invitational event. The 2nd event is October 6th, the eLaLiga All-Star event. Then October 8th, YouTube Gaming Creators Cup, and finally October 29th the FIFA 21 Global Series: FIFA 21 Challenge will wrap up the preseason. All of these events will be played online to cope with the challenge of keeping the spread of the Corona virus in check.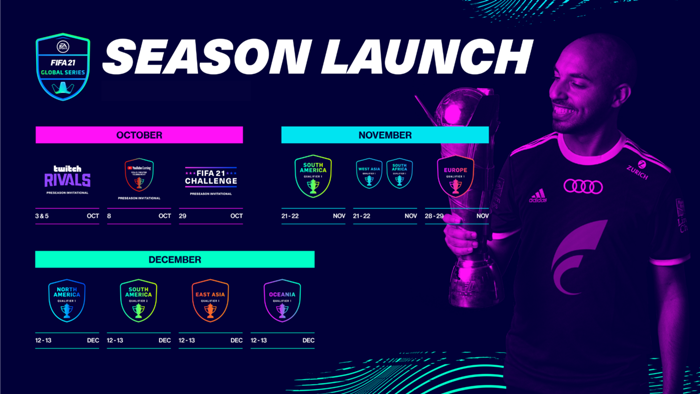 Then from November things will kick into gear with FUT verified participants in Europe, North America, South America, West Asia, East Asia, and Oceania competing for the FIFA eWorld Cup spots, in regional tournaments.
Many professional gamers and football players, as well as some other celebrities, will be involved during preseason, while over a hundred countries are expected to broadcast the competitive action once again.
Brent Koning, group director and FIFA commissioner for EA Sports, excluded to our colleagues at Goal.com EA wanted to focus on the entertainment the series fans crave ;
"So we've announced two new events: the Twitch Rivals Preseason Invitational and the YouTube Gaming Creators Cup. These take place prior to the launch of the FIFA 21 Global Series."
"These will show FIFA as a pure form of entertainment, so you're going to see some of the best football players smashing up against some of the best FIFA players and it's going to be really exciting."
Sega announces 'Virtua Fighter x esports Project' at Tokyo Game Show.
Sega has announced their 'Virtua Fighter x esports Project' at the Tokyo Game Show. Virtual Fighter is being revived with an esports title because of Sega's 60 years (!) anniversary. Feel old yet?
Details about that game have not yet been announced. A teaser was shown at the Tokyo Game Show, although there was no in game footage.
Watch the trailer right here :

The project website also offers no further information or in game footage.
The first Virtua Fighter game appeared in 1993. The last edition, Virtua Fighter 5 Final Showdown, was re-released in 2012 for the PlayStation 3 and Xbox 360. So after 8 years without any Virtua Fighter release, Sega has decided to revisit one of their old hit titles.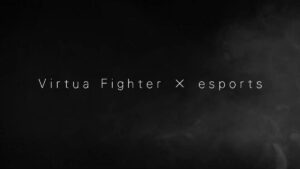 The first Sega console I ever played on was the Master System, and I was surprised reading the company was already 60 years old. The math adds up however, in fact if you count Standard Games, founded in 1940 in Hawaii, the company that later moved to Tokyo and merged with Rosen Enterprises to form Sega Enterprises (almost 61 years ago), the company is even older.
While most gamers nowadays will think of Sega as the company that created the Sonic Games, they are also known for huge Arcade titles such as Frogger (1981) and Zaxxon (1982), as well as being the first Console developer to provide a platform for the legendary fighting game Mortal Kombat, which would later also be released on Nintendo platforms.