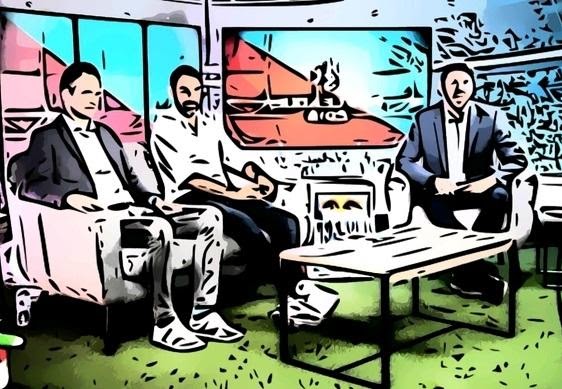 NAVI WIN BLAST Premier Global Final 2020
The first big CS:GO tournament of 2021 was the conclusion of the 2020 season of BLAST Premier, with their BLAST Premier Global Final 2020 featuring a whopping 1.000.000 $ prize purse. CIS juggernaut Natus Vincere, or NAVI in short, was the strongest team despite going into the consolation final before reaching the grand final against an undefeated Danish Astralis team.
That first and single defeat in the grand final for Astralis would instantly mean the difference between their 200.000 $ pay-out, and the 600.000 $ first place prize NAVI takes home. Team Vitality, who were bested by NAVI in the consolation final, will have to make do with 80.000 $ for their efforts this season and over the weekend.
While many dreamed of a grand final between NAVI and Astralis, it never lived up to the hype with a quick 2-0 scoreline as a result. NAVI simply dominated and scored 16-12 and 16-5 on Nuke and inferno respectively.
Aleksandr "s1mple" Kostyliev was the usual suspect for an MVP award with the likes of Zywoo and Dev1ce after the tournament, and his final performance took any doubt away and delivered his individual trophy. With 50 frags and just 29 deaths he was the leading fragger, while also dropping an average damage per round (ADR) of 103.9. No one in the server came close to his performance. dev1ce, usually the star man on Astralis, posted 26 frags in the grand final but fell to the CIS team 37 times.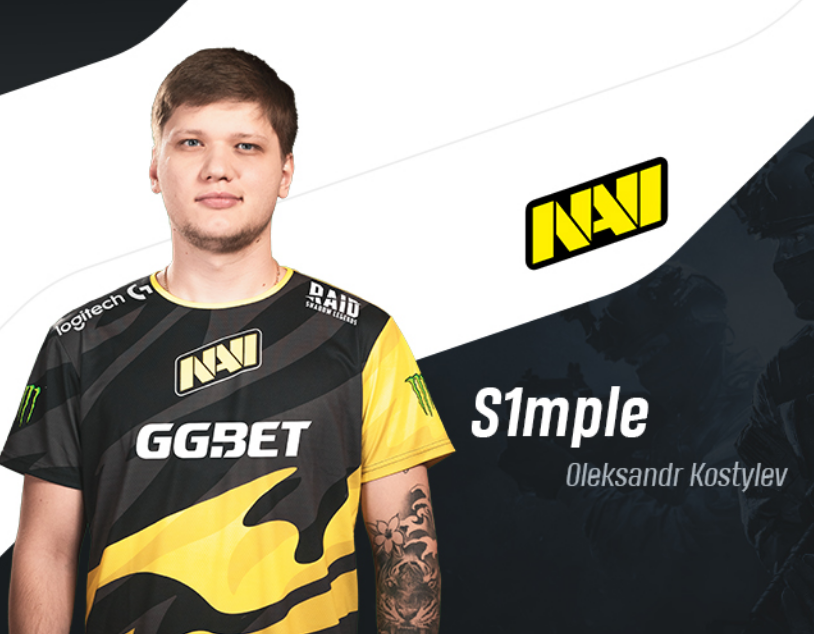 While their route through the lower bracket was impressive, the slight taint on their title will remain with the loss against team Liquid leaving many to wonder whether NAVI is the strongest team in the world right now. In an upcoming tournament, we could very well see another title winner appear. However, dominating Astralis, who were easily the most impressive CS:GO team in the second halve of 2020, will certainly help their case for the number one spot on the world ranking. For now, it will take another international title to win me over.
For Team Vitality it is good that they ended up top three, because they will have to pay a 10.000 $ fine for stream sniping. Read more about the occurrences on the ESIC website ;
https://esic.gg/esports-integrity-commission-esic-statement-regarding-alleged-stream-sniping-ghosting-by-vitality-in-blast-premier/
Manchester City and FaZe Clan host Fortnite event.
Esports organisation FaZe Clan and football club Manchester City once again combine their efforts in the world of esports. They struck a partnership back in 2019, and now have announced they will be organising a Fortnite tournament soon under the name The FaZe City Cup. Details about prizes or prizemoney and tournament structure are not yet divulged.
The cup will see iconic City midfielder Kevin De Bruyne feature, as well as several of FaZe Clan's Fortnite players and streamers. In total, a hundred Fortnite players will be active during the tournament. During this cup, the new Fortnite "Kickoff Set" skins will be released, featuring the kits of football clubs such as aforementioned Manchester City, AC Milan, Los Angeles FC, Juventus, Wolverhampton Wanderers, FC Schalke 04 and Celtic FC.
Fortnite creator Epic Games announced to be adding a Pele cup as well, besides all the new football kit skins.
Rainbow Six Siege World Cup to be held in Paris in February
The 5th edition of the Six Invitational 2021 will be held in Paris in February from the 9th, with the final to be played on the 21st. The best twenty teams have just become known after qualifiers, with teams such as MiBR, Virtus.Pro, NiP, TSM, Cloud9, FaZe Clan and G2 leading the charge. The prize purse has yet to be revealed, but will range between 500.000 $ and 3.000.000 $.
Usually the Six Invitational is held in Montreal, home of the Ubisoft studio, the developer and publisher of the game. Due to the safety regulations and measures for the COVID-19 pandemic the location has been changed to Paris, and there will be no audience at the event.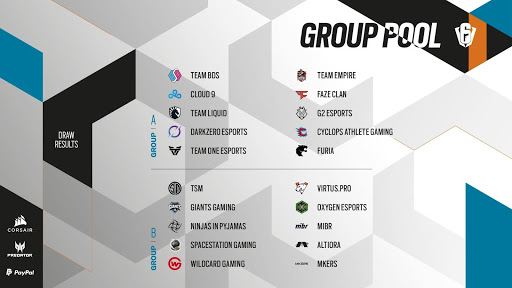 The format of the event will see an upper and lower bracket after a round robin best of one group stage. The prize purse may still be unknown, we do know the winner will take a 33,3 percent cut from the full amount. The runners up, as well as the losing semi-finalists, will bag 15, 8 and 5,67 percent respectively, while none of the other sixteen qualified teams will go home empty handed.
The live stream link is not yet revealed, however you can find all details on the Ubisoft website;
https://www.ubisoft.com/en-gb/esports/rainbow-six/siege/news-updates/2CMpCb5vw6Xoal95r5h59K
Mouz substituting ChrisJ after more than 7 years on the roster.
More CS:GO news this week, as Chris "ChrisJ" de Jong, after more than seven years with the mousesports organisation, is without a team. On his twitter account last weekend, ChrisJ posted about looking forward to going head to head with FaZe Clan. Several minutes later de Jong replied to his own post with the text "Ohhhh………"
His replacement, Frederik "acoR" Gyldstrand, was announced a day before, so it is hard to imagine de Jong was not informed. Perhaps he was just poking fun at the unusual situation, being teamless for the first time since joining Mouz from LowLandLions near the end of 2013. De Jong was benched temporarily a few years before, during which time players such as Niko and Oskar were part of the team.
The 23 year old Dane Gyldstrand joins from team Mad Lions, and is likely to be the only Dane left in the squad soon. In game leader Finn "karrigan" Andersen halted negotiations about a new contract with the organisation recently, and is expected to be replaced, most likely by Renegades IGL Christopher "dexter" Nong.
While de Jong is still tagged teamless over at HLTV.org, Rumours are the former Progression star is on his way to the recently announced FunPlus Phoenix squad to reunite with former Mouz teammate Martin "STYKO" Styk.
Stay up to date on all esports betting and gaming news.