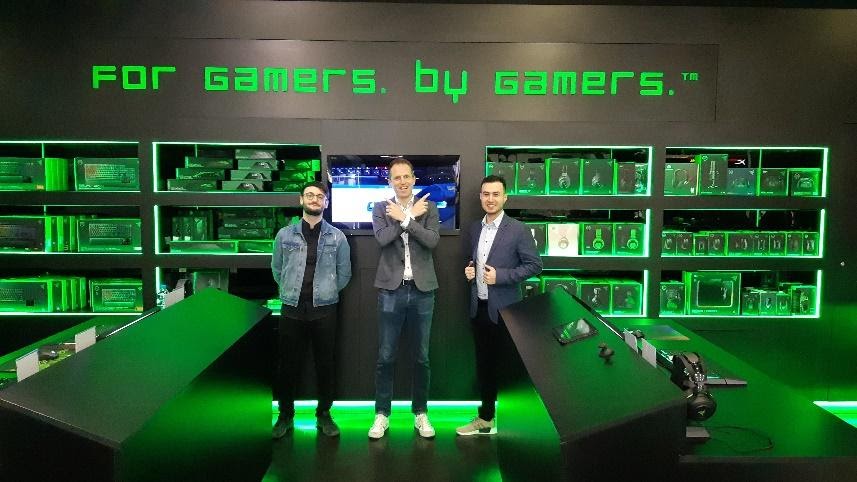 Virtus.Pro wins DreamHack Open December.

DreamHack had one more edition of DreamHack Open to wrap up the year 2020. With a prize pool of 100.000 $, just like the November edition, the tournament was played fully online and broadcasted from the Monster Energy DreamHack Studio in Stockholm.
The eight teams participating have either qualified or been invited to the tournament. ForZe, Gambit Esports, Nemiga Gaming and Virtus.Pro were invited, while XSET, sAw, Movistar Riders and ESPADA had qualified previously. Two of each were inserted in Group A and B. and Gambit and Virtus.Pro, heavy favourites to win it all, avoided each other in group stage.
Saw managed to clinch the second spot behind Gambit in Group B after a thrilling decider match against Nemiga, with MoviStar Riders eliminated from the group after two matches. XSET was the first team to go from group A, with Virtus.Pro surprisingly losing against ForZe gaming, but taking second place after winning their decider match against ESPADA.
In the playoffs Virtus.Pro recovered from their mediocre performance on Train, where Gambit ran out winners with a 16-6 scoreline. On Vertigo VP managed a 16-14 win and then a 16-10 on mirage took them over the hurdle. sAw eased past ForZe on Nuke and Inferno with 16-7 and 16-10 respectively.
Sunday the Portuguese Spanish mix team took on the CIS Juggernaut in a best of five grand final, and once again VP did not perform up to scratch on the first map, their own map pick of Inferno. Losing it 16-7, they kicked into gear on Vertigo with a 16-9 result, after which Buster and Yekindar powered them to 16-10 and 19-15 wins on Train and Dust II.
Especially the last map felt like it was sAw's for the taking, thanks to impressive play from Mutt, Just and Arki. In the end Jame managed to hit more awp shots than his Portuguese counterpart Stadodo, which ultimately forced the overtime where VP's double awps made the difference on a 3-0 CT side. sAw will not be pleased not to win D2, as they took 11 rounds on their T side on the back of Justs entry frags. During the second halve they lost a crucial round against a hero AWP buy from Jame while the rest of Virtus.Pro just bought armor and a pistol upgrade on their CT side.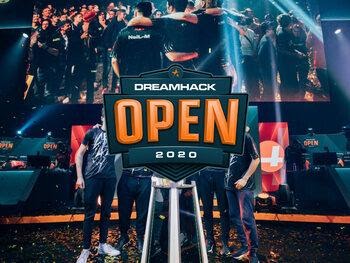 Having watched the action first hand as a commentator for Proximus Dutch spoken coverage for their Belgian esports TV channel, I was happy to see some nice surprise performances, and see Virtus.Pro be pushed to their limits by ForZe, Gambit and sAw. This win however, shortly after taking season two of Flashpoint and a 500.000 $ monster prize, wil skyrocket them on the world rankings and potentially put them in the top ten CS:GO teams in the world.

WRC World Championship 2020 delayed to 2021.
The grand final of the 2020 eSports WRC championship has been postponed to 2021 due to the pandemic and lockdown restrictions. This was announced by NACON and Toyota GAZOO Racing. To guarantee the safety of all parties concerned, the organization feels forced to move the event to a date yet to be announced, but expected to be somewhere in 2021.
The new esports WRC season will definitely start in January 2021. The season consists of thirteen rounds and will have the most talented players show their worth in thirteen races that between January and July, with a grand final event at the end of 2021. The ten finalists will compete for the 2020 eSports WRC World Championship title and have a chance to win a Toyota GR Yaris.
BLAST Premier announces 2.48 million $ prize pool for 2021.
Esports tournament organiser BLAST just announced their 2021 BLAST Premier Championship, once again featuring Counter Strike: Global Offensive and a whopping prize purse of of 2.475.000 $. The BLAST Premier Championship 2021 will have a regular season running between February and December, and all regions will have a chance to qualify for the tournament according to the organizer. The season will culminate in the BLAST Premier Spring Showdown and BLAST Premier Fall Showdown. Once again the winners at these final events will qualify for the World Championship. We will be sure to follow it here on Esports Betting.
Confirmed to partake are teams like Astralis, G2 Esports, Team Vitality, Natus Vincere and FaZe Clan.