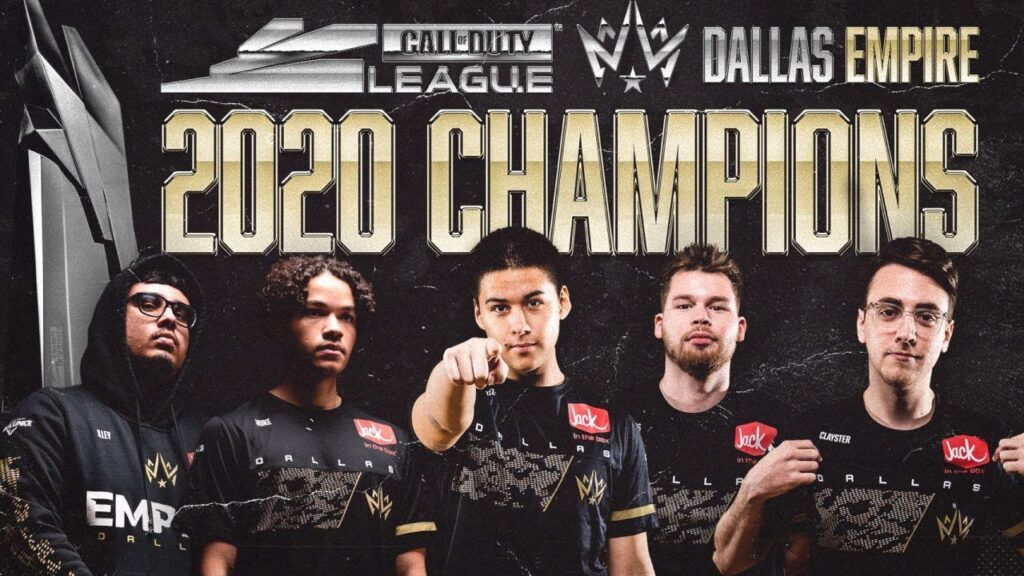 Dallas Empire are Call of Duty World Champions 2020.
After a strong season, Dallas Empire gets to receive the 1.500.000 $ first place prize, as well as some insanely good looking trophies and gear.
27 year old former Halo player Ian "C6" Porter claimed the MVP, and – much like his teammate Clayster – his third World Championship as a Call of Duty player, after 2014 and 2017 success seasons. He now has 37 Major tournament wins under his belt and is the most successful COD player in history. Some people in esports may know him as Crimsix, his old nickname.
In the grand final they had to dispatch of Atlanta Faze, who gained 900.000 $ for their efforts. London Royal Ravens was the closest to a podium finish of the non-American teams, claming a fourth place and 450.000 $ in the process, while Chicago Huntsmen took a whopping 600.00 $ prize for their third place finish.
Besides the prize money Dallas Empire gets a number of amazing reminders of their massive efforts;
-The customized rings with Black Diamonds for each player
– The trophy
– Customized Call of Duty League Jordan shoes
– A life size throne for the winning team.
Atlanta FaZe had led the regular seizoen in the Call of Duty League with 280 points, while the Empire was close behind them on 260. At the World Finals however, there was no doubt, as the teams had to play each other multiple matches, and in the Grand Final match a strong showing earned Dallas Empire their massive cash prize.
Call of Duty fans will now look forward to Black Ops: Cold War, the new iteration of Activisions smash hit game, that will most likely feature in the next esports season as well, no doubt bumping global sales to maximum levels. Game developers have universally adopted the knowledge that a strong esports league with good prizes and quality broadcasting can boost their games to immense heights, and activision is a great example.
COVID impact on digital football seasons.
While in the real world Covid has had serious implication for the world of football, or soccer for our American readers, the official FIFA and PES leagues have also been impacted severely, and no new plans have yet been announced for the fourth Dutch eDivisie season, as well as the third Belgian Proximus eProleague season.
That having been said, the Belgian football league has already seen 3 match days, with the Dutch league set to begin this week, so esports fans are starting to wonder about news on the digital leagues, that usually run alongside the football leagues in a similar schedule. I imagine announcements can not be far away right now, as clubs are starting to move on the esports transfer market.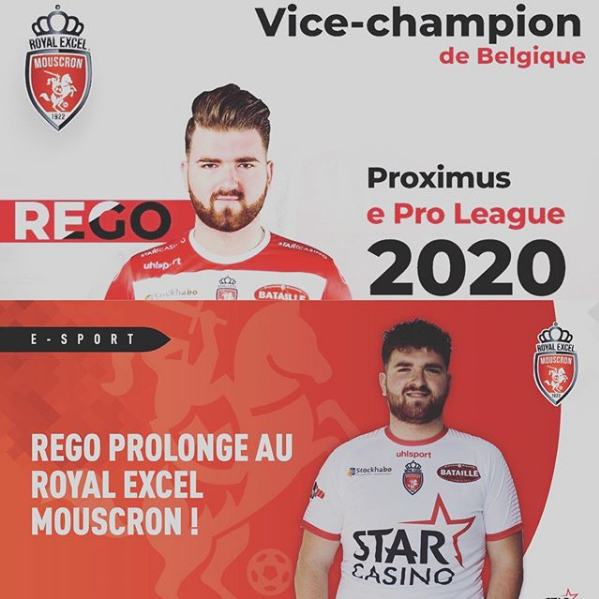 Charlerloi announced they were not renewing Belgian champion Matthax his contract in a surprise move, but Excelsior Mouscron extended Rego's contract, in less surprising news last week. Rego battled his way to the Grand Final of last season's Proximus eProleague, where he had to finally drop a match against the unleashed -now former- Charleroi player. Other Belgian clubs are likely to follow the example in the following weeks.
On the Dutch transfer market, PSV esports have announced a new player alongside their yet existing core of Ali Riza Aygün and academy player Thijs Dame. Dame is expected to play in eDivisie for PSV, but is not yet eligible to play because he has just turned 15 this spring, and the minimum age to compete in eDivisie is 16. Yusuf Ercan's contract expired and was not renewed, and now rumours are floating around their third player will be VVV Venlo crack Dennis Verhoeven.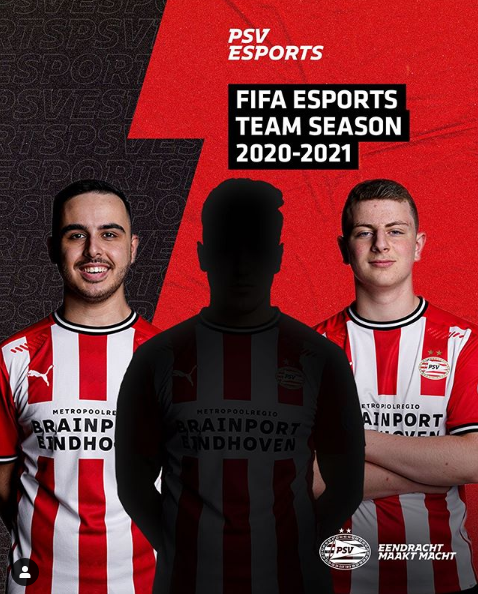 Take a look at the silhouette on PSV esports' Instagram, and compare it to Verhoeven, and you know why I'm convinced he will soon be announced as Aygün's companion.
All of this has yet to be confirmed by the club however. But if I were a betting man I would go all in on Verhoeven wearing red and white next season.
AZ Alkmaar have confirmed the departure of Aristote Ndunu, but it did not take more than a few days for Sparta Rotterdam to announce they managed to tie the athletic esports player down to play for them. This follows a long line of strong contender for the more than a century old football club, after players such as Frank Slot, Danny Hazebroek and Lev Vinken. eDivisie seems set for a spectacular new season, with fresh faces at several clubs!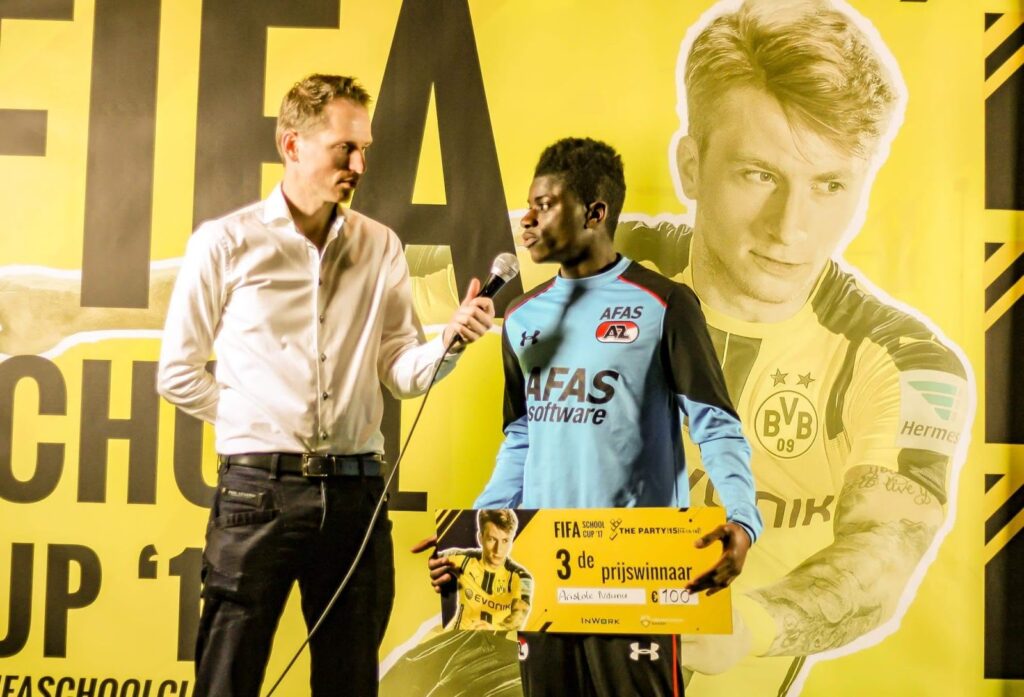 The last Dutch players to fuel my suspicions about a new eDivisie season quickly being announced are Nick Cooiman and Tim van Doleweerd. While Tim had been quiet on his Instagram for over a month when it comes to esports, last weekend he posted a picture of himself in Willem II shirt, the club he represented last year in eDivisie, with the caption "Dream your life, live your dreams!!".
Cooiman in turn announced to step down as active VVV Venlo player, but he will stay on at the club as a coach.