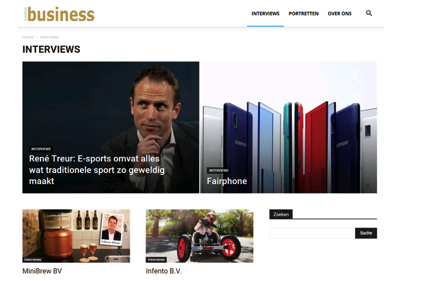 Dota 2 World Cup
The prize pool of The International, as the World Cup of the game Dota 2 is called, has risen to unprecedented heights. The annual world championship Dota 2 currently has the largest prize pool in a gaming tournament ever, at $ 34.4 million.
In addition to the $ 1.6 million that the organization made available, around $ 33 million has now been contributed by the community. Players of the game Dota 2 can make in-game purchases, from which a percentage will be added to the tournament prize pool.
Last year, The International had already set the record for the highest ever game tournament prize pool at $ 34,330,068. Valve had already delayed The International 2020 for an indefinite amount of time, due to Covidregulations, and whether or not a LAN tournament will still take place remains to be seen.
The Esports Awards 2020 nominations have started. If you would like to shower your favourite player, team, journalist or commentator with praise, you can do so at the Esports Awards website ;
The organisation will investigate and determine who deserves an award for their contribution to esports from October 2019 to October 2020. Usually a big gala is held and broadcasted live to give out the awards and let the winners hold acceptance speeches, with a big party afterwards, but it is yet unknown whether or not it can take place this year due to the Covid19 situation in many countries that produce winners.
The Esports Awards 2019 took place on November 16, 2019, at the Esports Stadium Arlington in Texas, after having been held in London the year before.


International Esports Federation World Championship
In the World of Konami's PES / eFootball, things are heating up towards the IESF (International Esports Federation) World Championship in Israel that will take place in November. In October the European Championship will take place, which serves as a qualifying event for the World Cup, and European countries are hosting tournaments to find out who will represent them.
Saturday the 29th of August we held the Dutch Championship, with the 16 qualified players from several online prequalifiers. Esports Game Arena hosted the local tournament, abiding by the RIVM enforced Covid19 regulations for the Netherlands.
This marked my 9th year anniversary as an on-site host for official Dutch PES championships, starting back in Amsterdam in 2011.
We have a history of dramatic grand finals, most notable Eldridge O'Neill eliminating Ismet Dinc in the grand final in 2013 to book his ticket to Dubai, and Damien Derkink going down 1-4 against title holder and favourite Yos Sonneveld but managing to turn it around. Sonnevelds keeper blundered in the 62nd minute to allow the 2-4, then Derkink pounced on his frustration to tie it at 4-4 in injury time. What happened during extra time will live on in the memory of Dutch PES fans and players forever, with a historic 10-4 win for Derkink as a result, leaving Sonneveld in a heap on his chair.
This year's edition once again came up trumps in providing entertainment. The usual suspects had already thinned out in prequalifiers, with huge names like Eldridge 'O Neill and Damiend Derkink aka MrProEvoD not making the last 16.
In the semifinals Etienne 'Tjienno' Caines was the last of the veterans/oldschoolers remaining, and the final player who had taken a Dutch title before in contention.
Esports players to note
By this time players like Henk 'HenkdenHaag' Dusbaba, Yos 'Indominator' Sonneveld, Wishal 'DS' Changoer and Emircan 'Diepzalig' Yalman had been surprisingly eliminated by up and coming players like Kendrick 'Onbeskoft076' Cecilia, Strickersz and Sifaid.
Tjienno was taken out in spectacular fashion by revelation Johninho123, who has been grinding his way to the top of the Dutch PES scene for the past few years, and has dreamt of claiming a title for long.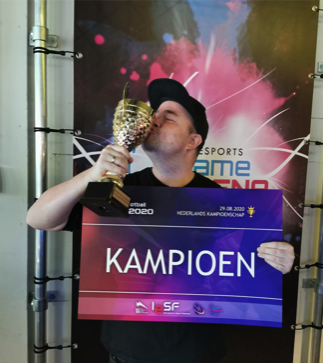 Going into the grand finale he was nervous, having claimed a few big scalps, but feeling more pressure as this time he was definitely not the underdog.
His opponent, Sifaid, without a doubt coming from the lighter side of the bracket and evading former Dutch champions like HenkdenHaag and Tjienno, felt no pressure at all and was happy to have claimed a grand final appearance.
Johninho held his ground however, never looking like letting the pressure get the best of him. Utilizing the French national squad perfectly he claimed a confident 3-1 win, and lifted the trophy to a loud applause in the Esports Game Arena.
For the first time since 2016 we held a big offline Grand Final event for the Dutch title, and players and fans alike where happy to see the action unfold from up close.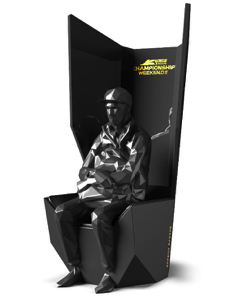 Johninho will have his work cut out for him in the European Regionals in October, where he will have a chance to place for the Iesf World Cup in Israel, end of November.
For those interested in Esports Betting, stay tuned for more news on the Iesf Regionals and World Finals, because I'm holding a lot of information that's not allowed to see the daylight just yet.
Last but not least, the latest trailer for Call of Duty: Black Ops Cold War announced the release date last week. The 13th of November we will be able to unleash our skills on the esports title.
Also a first design has been shown for the COD : Modern Warfare prize to be win by this years best team;
The 9th of September we will get more information about the multiplayer aspect of COD : Black Ops Cold War.