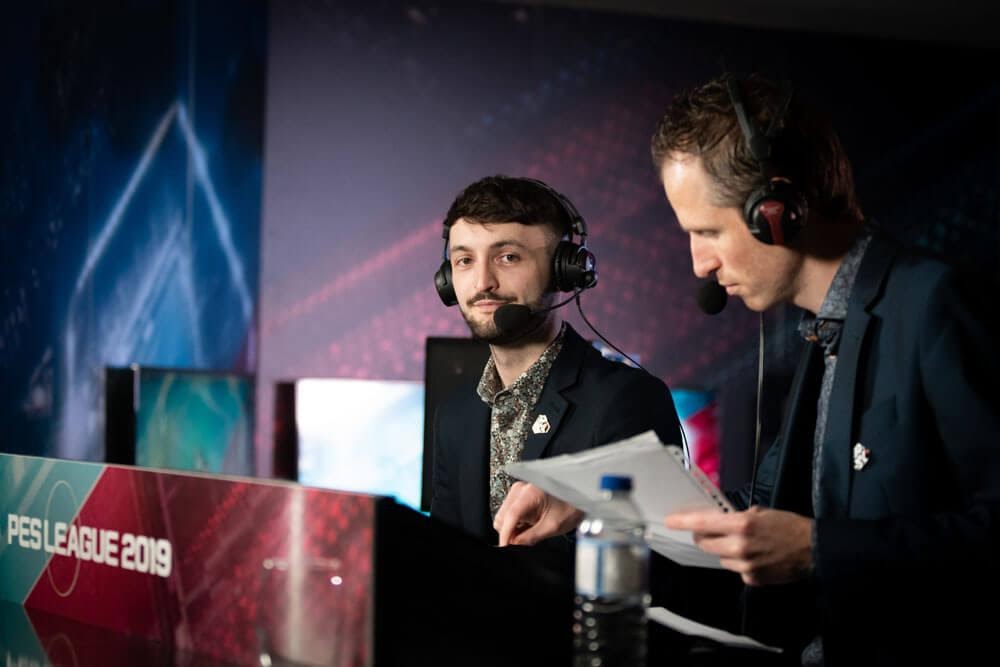 Olympique Marseille enters esports collaboration with Grizi Esport.
French top-flight football club Olympique Marseille has announced an esports partnership with Grizi Esport, the organisation raised by Barcelona football player Antoine Griezmann and his brother Théo Griezmann. About 10 months ago the brothers announced their plans, detailing an intention to form a world class Rocket League team as well as the intention of fielding top class FIFA players.
For the 2020/2021 season Marseille will be represented in the FIFA Global Series and eLigue 1 by two new players. The first is former Olympique Lyonnais player and FIFA eWorld Cup semi-finalist Fouad "Rafsou" Fares. Last year in eLigue1, he managed a top eight finish. His teammate will be reighning eLigue1 champion Amine "Mino7x" Boughanmi, who came out for AS Saint-Étienne until recently.
OM's Chief of Marketing & Media Hervé Philippe had the following to say on their partnership with Antoine Griezmann and his organisation :
"We are happy to take this first step into the world of electronic sport through this partnership with the Grizi Esport structure, founded by the Griezmann brothers. This will be an opportunity for Olympique de Marseille to better understand this new venture and to reach an ever younger and connected audience."
Grizi Esport's CEO Théo Griezmann was also very happy with the news :
"It is a huge honour to be associated with such a prestigious club like OM. As an OM fan, this news is all the more beautiful. We will try to carry the colours of Grizi Esport and OM in the various competitions to come with two extremely talented players."
Two players with 210 straight weekend league wins in FIFA21!

Julian van den Berg is still without a loss after 210 straight Weekend League wins in FIFA21. The former FC Emmen esports player, who is currently playing for Feyenoord in the most recent eDivisie season, can safely speak of a flying start for the Rotterdam based football club. The 20-year-old from Wassenaar signed with the club back in July, and while his eDivisie performances so far have not been faultless, de did not lose a single one of his first 210 games in the Weekend League, winning each of them.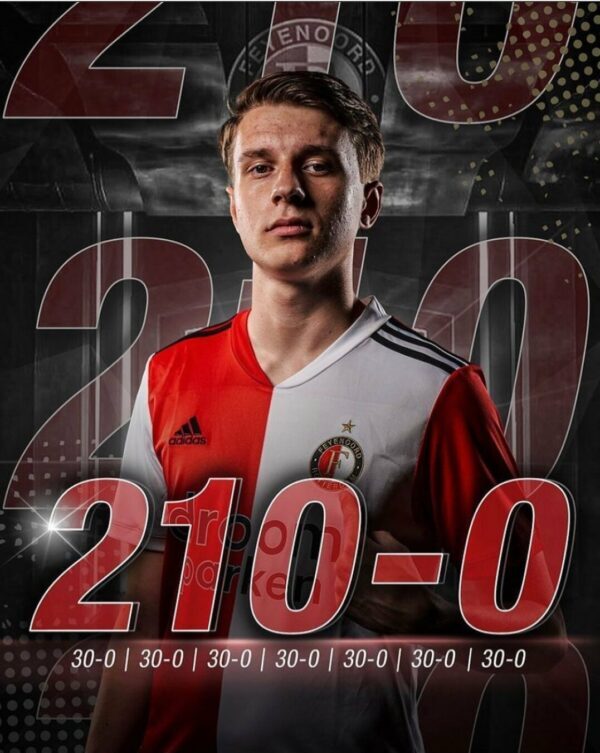 Van den Berg saw his instagram following more than double on the back of this years performances, currently standing at almost 27.000 followers. The young player managed by Bundled, is accompanied by Ryan Tilborg at Feyenoord, to compete in eDivisie. They currently stand at 6th place in the table with 9 points out of 4 matches, while eternal rival Ajax is the team leading the charts, and the only one with the maximum amount of twelve points.
The only player to rival Julians Weekend League achievement, doing it at the exact same moment currently, is 14-year-old FIFA 21 player Anders Vejrgang. Just as dedicated to his craft, the young lad dominated his first seven weekends of Weekend League, with a very good FUT Champions team.
RBLZ Gaming player Vejrgang has repeatedly made headlines on the international stage this year for his incredible form in FIFA Ultimate Team, moreso than van den Berg. After seven flawless weeks the Danish prodigy also remains unbeaten in Weekend League. In his most recent FUT Champions weekend he scored over 200 goals in 30 matches, with 48.000 viewers on his live stream.
Both these players are hoping to keep their legendary streak alive next weekend and reach the mammoth 240-0 score. Be sure to tune into the Twitch and YouTube channels of these lads and their clubs to see whether they keep their insane form going.
Queens Gaming Collective to help "level the playing field" for women in esports and the gaming industry.

Women-led led gaming lifestyle company Queens Gaming Collective has officially announced its launch, following a 1.500.000 $ seed round led by esports venture capital fund BITKRAFT Ventures.
Queens Gaming Collective aims to help level the playing field in a male-dominated industry, in order for female competitors, content creators, and streamers to find more accessible routes to a career in gaming or esports betting;
"Queens is changing the game. Gaming is a lifestyle, and Queens is a global movement built for and led by diverse women dedicated to radical representation, economic inclusion, and collaboration over competition."
These are the words of Alisa Jacobs, CEO of Queens Gaming Collective, upon launch.
NBA All-Star Baron Davis has been revealed as an ambassador for Queens as well as Karen Civil. Besides BITKRAFT Ventures strategic investors include the likes of Assia Grazioli-Venier and Rachel Springate (founding partners of seed-stage fund, Muse Capital), Rosie O'Neill (Sugarfina co-founder), Amy Finnerty (former MTV, Sony Music, and Maker Studios executive), Dre Hayes (President of Kappa USA, Co-Founder of The Foundation), and other female business leaders and entrepreneurs.