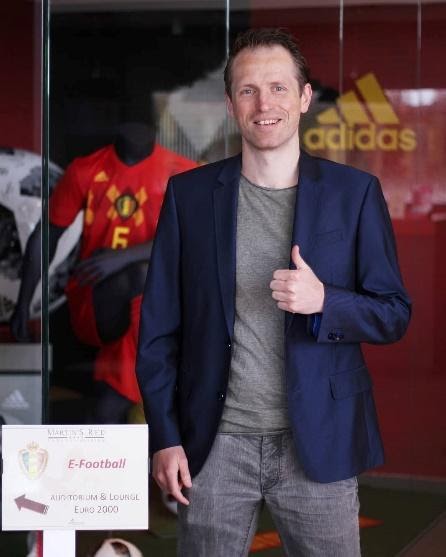 PES eEuro2021 to take place in March
While several Pro Evolution Soccer players and teams are gearing up for the eEuro2021, some of them have optimal preparation by means of an international friendly PES tournament. Monday the 15th of March the PES competition will find it's conclusion, but this week has PES fans mouth wateringly looking out to the eNations Friendly Cup, with the national squads of Belgium, Italy, Spain and France on full display.
While Spain and Italy could arguably have had a stronger line-up, with their respective PES superstars Alex Alguacil and Ettore Gianuzzi missing out on action this week, Belgium and France have pulled out all the stops.
France field Manchester Utd player Kamel "Neo Kams10" El Morabet, who will be joined by AS Monaco players Lotfi "Lotfi" Derradji and triple PES world champion Walid Rachid Tebane, better known in esports as USMAKABYLE.
Belgium have Mikail "FETIH1453ELTURC" Gonen, who is captain of the team, and his long serving friend Jon "Milan17Jon" Bruno. The latter is an Italian Belgian, who lives in Brussels but plays for professional club US Cremonese in italian eSérie B. Besides the two RED eDevil veterans the new face in red yellow and black will be Wouter "Wouter05" Demuynck, who qualified through an online national PES competition with over 50 players competing.
Italy fields four players with Alfonso Mereu from Hellas Verona, 34 year old veteran Nicola "Nicaldan" Lillo, Coach and player for ACF Fiorentina in eSerie A, Carmine "Pisa_n17x" Liuzzi who plays for Qlash Italy and F.C. Crotone player Raffaele "RAFINTER934" Pagliuca.
Spain has a deadly duo of veteran Jose Carlos Sanchez and top talent Miguel Mestre, both plying their trade for F.C Bayern Munich.
The groups for eEuro2021 have been drawn recently, and none of these four countries will match up during group stage fixtures, however a bracket clash will always remain possible.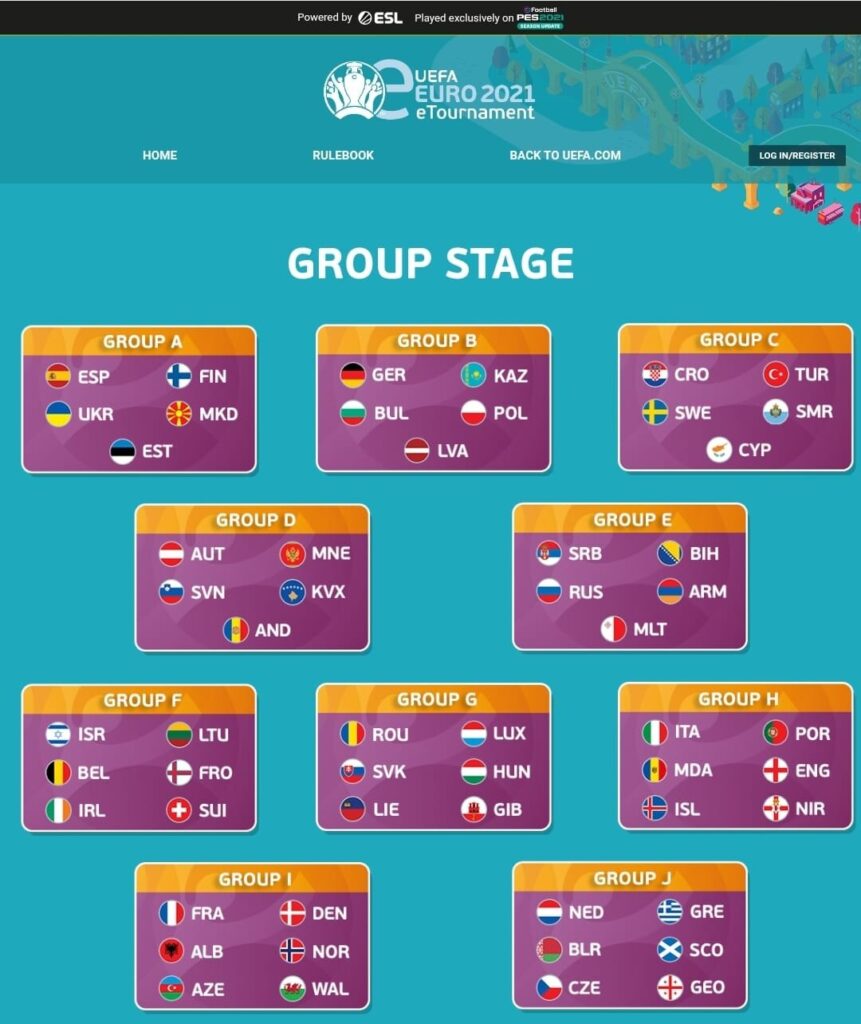 To find out everything about the tournament visit the official website;
Levi de Weerd European Champion FIFA21 on PS4
16 Year old Dutch FIFA player Levi de Weerd is the new PS4 European Champion. De Weerd went unbeaten throughout the tournament, where thousand of the best players in Europe Fought for qualification.
After being down by three goals in the Grand Final's first half against Tom "HashtagTom" Leese, the Team Gullit player launched his remontada and scored five to grab the tournament win and the headlines. Leese is considered a world class player and just last year managed to win the British ePremier League, where some of the best players in the world compete, such as Tekkzz and Gorilla, but de Weerd was simply too hot to handle for him.
It's only the first year the youngster is allowed to compete in the European qualifiers for the FIFA eWorld Cup. Last year he grabbed 4 Weekend League runs of 30-0 in a row to go 120 games unbeaten, but as he was only 15 years old he was not allowed to play in eWorld Cup qualifiers and even in the Dutch national FIFA league, eDivisie, just yet.
This year de Weerd made his debut for Vitesse, instantly impressing with the Dutch club by reaching the playoffs and even the grand finals against AFC Ajax, who were too strong in the end. Besides the second place de Weerd got awarded the talent of the season trophy, as well the trophy for topscorer of the league, which he managed with almost 50 goals to his name.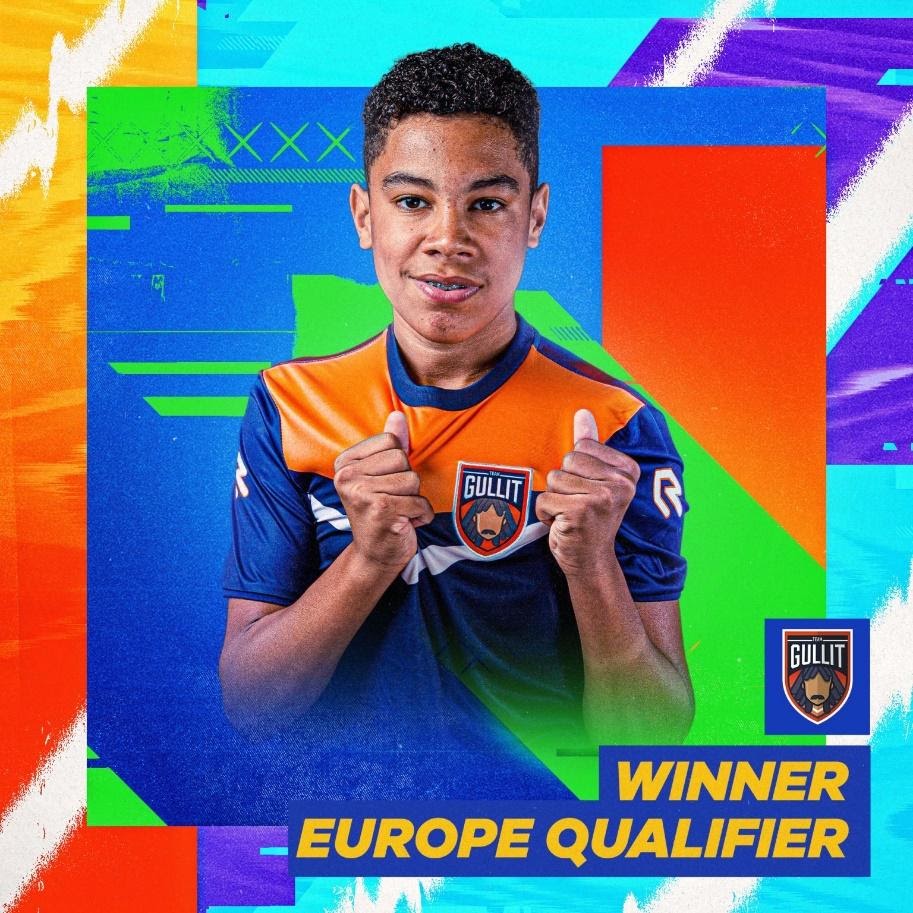 The young Dutchman now ranks 5th in the European consistency ranking, has secured a spot for the European playoffs and many would not put it past him to qualify for the FIFA eWorld Cup. He is one of twelve qualified players, who will battle for a spot at the eWorld Cup in June and July.
De Weerd credited his Vitesse teammate Renzo Oemrawsingh, who was his coach during this tournament, for a large part of the tournament win and the comeback;
"I should thank my mental power and my coach Renzo for this huge comeback. Two weeks ago Renzo and I prepared for this tournament and created a plan how to play. That is so important to win games such as this."
Danish Esports Organization North dissolved
The owners of North announced Friday that the Danish esports organisation will be dissolved as a result of the financials of the past few years. The organization sees no way out of the woods any time soon, especially with the impact of COVID-19 on esports specifically and the economy in general. Danish company Nordisk Film and owner of Danish football club FC Copenhagen (Parken Sport & Entertainment) founded North at  the start of 2017.
The first team that caught headlines moving to North was a Counter-Strike: Global Offensive squad that managed to win some DreamHack Open editions and DreamHack Masters Stockholm 2018. Several teams followed, such as Apex Legends, FIFA.
The announcement stated FC Copenhagen will take over the FIFA players from North, because they need to field FIFA players to still compete in the Danish eSuperliga, but the other teams for now are without a club or esports organisation.
Parken Sport & Entertainment Director Lars Bo Jeppesen says he still sees potential in esports betting and gaming, but with esports and sports industry having received hard hits financially, he sees no return on investment in the short term future with their expenditures on esports teams and tournaments. He also added they could not find a match in search of co-investors for the esports project.
Dota 2 will get it's own animated series on Netflix
Dota 2 will have its own animated series on Netflix. The series will go by the name DOTA: Dragon's Blood. From March 25 the series will be aired exclusively on Netflix.
Dragon's Blood will revolve around the characters from the game and offers a deeper look into the Dota 2 universe. In the first trailer we are introduced to the character Davion, a Dragon Knight who according to the description of the series takes on the bad guys of the Dota universe. During his adventures he meets Princess Mirana who is on a secret mission. It is currently unclear what other heroes the series contains.