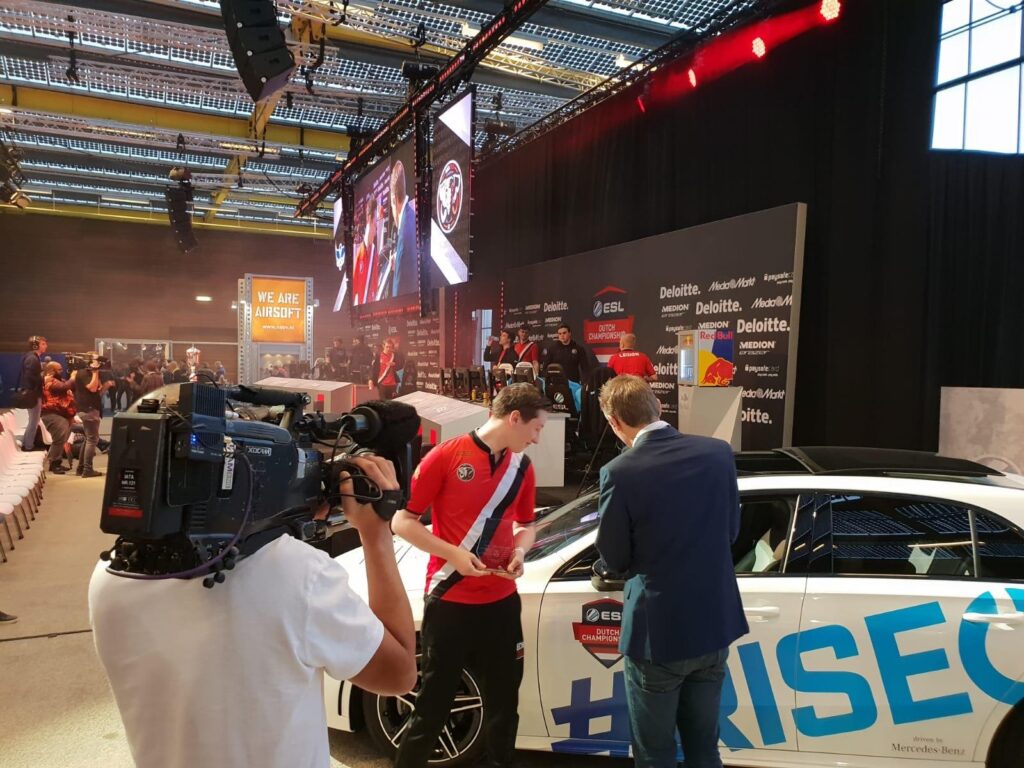 Halo Championship Series announces Halo 5 Pro Series.
Halo Championship Series announced the next installment of its Pro Series this week, introducing a competition format for Halo 5: Guardians, called Halo 5 Pro Series. Running from September 26th and played online, across the event series Halo 5 Pro Series will dish out over 53.000 € worth of prizemoney.
MCC Pro Series will continue, so the Halo 3 community will still be supported, and can compete for prize money through the MCC Pro Series open tournaments. Both these series will be broadcasted live, for which FACEIT has been contacted as partner.
Mercedes Benz and Riot unveil esports partnership.
Riot Games has announced their exclusive League of Legends automotive partner, Mercedes-Benz. They will be partnering up for League of Legends tournaments such as the World Championship, All-Star Event and the Mid-Season Invitational.
Mercedes Benz is no stranger in esports and League of Legends, just last year I got to hand over the keys to a brand new Mercedes live next to the stage to the MVP of ESL's League competition.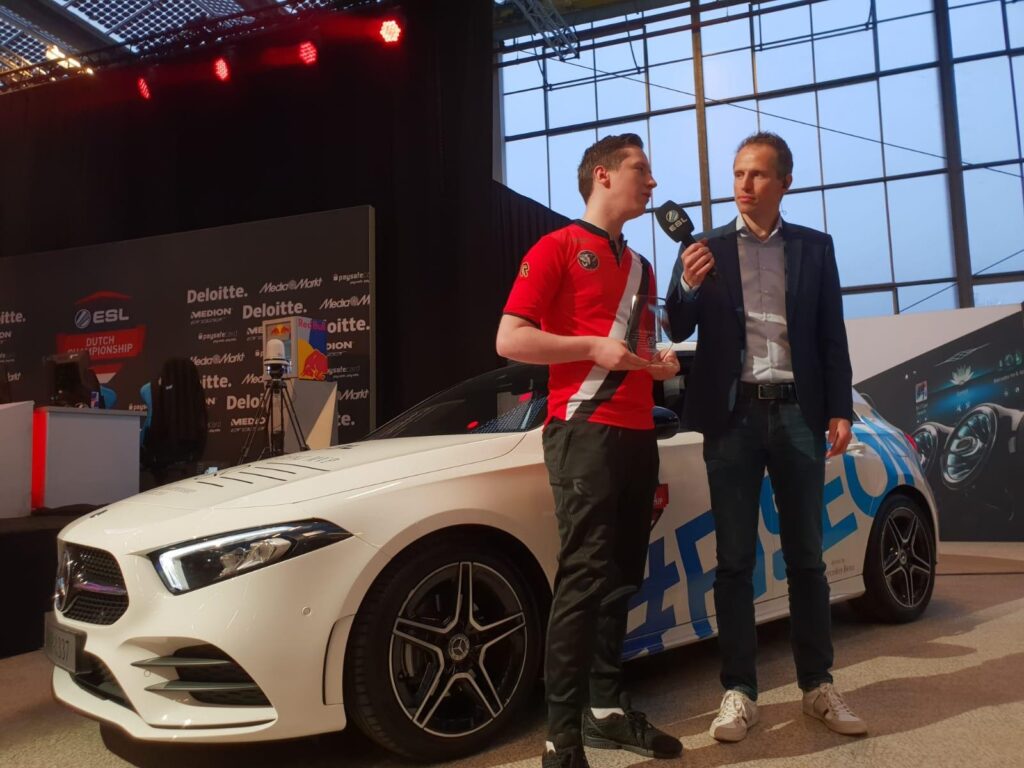 Riot already had some huge brands connected to their League of Legends esports initiative, such as Louis Vuitton, Spotify, Bose, Red Bull, Axe and Alienware.
Riot Games has showed what they can do with League of Legends, and it bodes well for shooter fans because their latest title Valorant has just launched, but already converted a number of CS:GO professionals and organizations to jump ship and tie themselves down to Valorant competition for the foreseeable future with their FPS squad.
Jesper Maes joins VVV as eDivisie transfers keep going.
Last week I wrote about Nick Cooiman stepping down as active player for VVV and stating he will be staying on as coach for next season, while Dennis Verhoeven got transferred to PSV esports team as a replacement for Yusuf Ercan. It was obvious the club would need a new player, and they wasted no time in bringing in a new young talent in Jesper Maes. For those following eDivisie last season may have noticed the man from Eindhoven was actually the coach back then, so he will swap roles with Cooiman.
We sought out Maes for an exclusive reaction about his move;
Hi Jesper, congratulations on this magnificent news. How does it feel to be a VVV Venlo player?
Thank you René! It feels amazing, I'm really proud to be a part of VVV Venlo and I can't wait for everything to start. I'm really hyped for the upcoming season.

How has the swap with Nick Cooiman come about, with him going from player to coach, and you taking the reverse route?
'Coach' was not the best way to call the role I had last year at VVV Esports I guess. Because I was already playing on a 'high level', especially a lot with Dennis Verhoeven, I became part of VVV Esports. I already knew Nick and Dennis (and their way of playing FIFA) for a long time, so it made sense that I supported them on eDivisie matchdays.
VVV already knew my level of playing FIFA, the fans already knew me because of my role as a coach, and engagement with the fans is also really important for VVV. So with Dennis joining PSV, and Nick retiring as esporter, VVV invited me to talk about the future.
Nick was at VVV esports from the very beginning and gained so much experience in the world of esports and social media. I'm really looking forward to cooperate with him, he will be a top coach, this is a logical next step for him.

Have you always had a back and yellow heart beating in your chest?
Black and yellow are indeed the colors that make my heart beat the best. Next to esports, I play football at UNA, and they are also black and yellow 😉. I grew up in Eindhoven, so I've become a fan of VVV especially since the last few years. With me coming a lot to VVV, I feel more and more connected to the club.

What do you expect from yourself and what are VVV's goals next eDivisie season?
Well, that's hard to tell because everything can be different under the pressure on stage, and also a lot depends on the new game, FIFA 21. Beyond that, I think I'll be able to make a chance against anyone. I would love to play attacking football with high pressure, so hopefully it is possible to play that way in FIFA21.
Past individual performances of Maes include winning the Mifa FIFA Cup at Calico Jack, with more than 200 € worth of prizemoney on the line, as well as reaching the final of the Bundled cup this year. Bundled is an organization known for brokering deals between top FIFA players and football clubs across the UK and the Netherlands, as well as the occasional Belgian club or player. We wish Jesper the best of luck in the upcoming season!